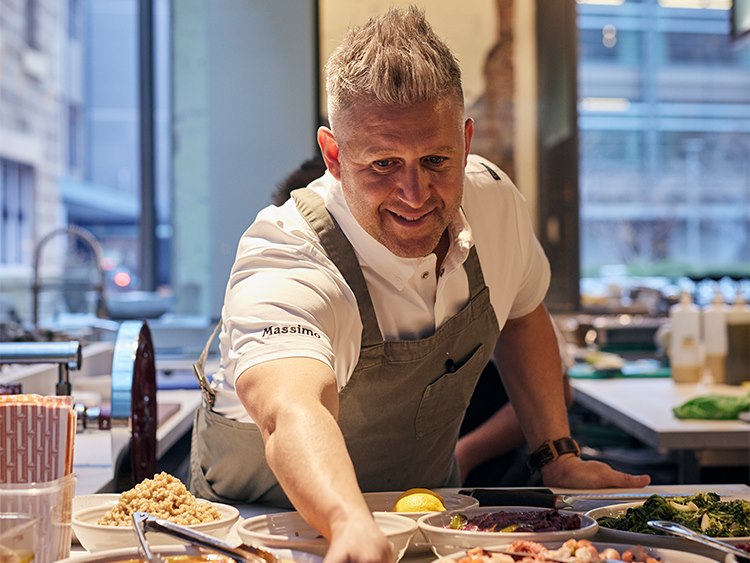 Massimo Mele - Culinary Director
Massimo Mele's combination of Italian heritage and clear passion for producers makes this project one of the most exciting among a diverse career. Born in Tasmania and raised in Naples, Massimo travelled and cooked around the world, expanding his knowledge surrounding modern cuisine but never forgetting his European heritage. A breakthrough position at Donovan's in Melbourne ignited Massimo's food career, and various kitchens, television appearances and successes followed. Still, the lure of Tasmania was too strong to ignore, and a family friendly lifestyle in Southern Tasmania has brought Massimo, his wife, and children back for good.
Between prestigious food festivals and events, and his position as Food Director at Grain of the Silos in Northern Tasmania, Massimo is focused on creating with Tasmania's exceptional produce. Always with his Nonna Giuseppina in mind, Massimo wants her namesake restaurant Peppina to be the enduring legacy of the Italian hospitality he lives and breathes. Peppina is Massimo's personal dedication to a producer-led approach, while being a neighbourhood space to share food and stories, to be loved by all.